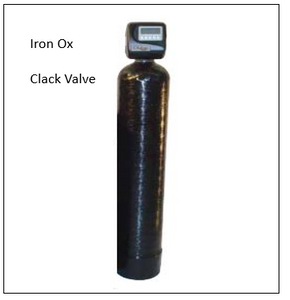 IRON OX iron and sulphur removal
Chemical Free Iron Removal
Harness the power of the Ox to tame
 your 
problem water!
Oxidizes iron inside the tank (no separate air injector required.)
Iron is trapped in the media bed.
Media is back-washed with WATER only.
2-year parts and labour warranty.
Price includes installation within 25 kms of Kitchener. 
Please contact us for more information about iron removal, sulphur odour and other private well issues.